The latest Tasting Plates is coming up September 16; This one featuring restaurants in the Downtown South area of Vancouver.  I am quite excited with the list of restaurants, especially C Prime Modern Italian Steakhouse & Wine Bar, as they participated in the Calamari Challenge in June and made a FANTASTIC tasting dish with cheese stuffed calamari, bathed in a wonderful tomato sauce.  I can hardly wait to try their Tasting Plates offering.  You will see me there, and the other venues so please sign up before the tickets sell out.  It will be a lot of fun.  Here is the announcement by Vancouver Foodster.
~~~
Tantalize your taste buds at several restaurants and establishments in the Downtown South neighborhood (between Bute to Yaletown's edge and Burrard to Nelson). This tasting extravaganza goes from 6pm until 10pm and is presented by Vancouver Foodster.
Each restaurant will be serving up Tasting Plates and Tasting Cups for guests to enjoy and you will have a chance to visit many different types of restaurants throughout the event, meet some new food loving friends, meet the chefs, and learn about each of the participating restaurants.
If you haven't been to our previous Tasting Plates events, Novus TV featured one of our previous events on City Lights (view here).
Visit our Tasting Plates site and view our past events, photos and more!
Bring along a friend or two, your significant other, your family or come solo.
A food networking dinner event connecting Vancouver's vibrant food community.
Visit each of the participating restaurants and establishments at your leisure by walking, transit, bike, moped, car, or carpooling.
Registration: C Prime – this is where you will show us your printed or digital tickets and will pick up your Tasting Plates Cards and menus.
Participating Restaurants: 
C Prime Modern Italian Steakhouse & Wine Bar
1015 Burrard Street, Vancouver
Twitter @cprimesteak
Instagram: cprimesteak
C|Prime is a modern and sophisticated approach to authentic Italian cuisine. C|Prime delivers incredible food and a fashionable atmosphere, all while taking guests on a bold flavour journey through upscale Italy, while incorporating hints of New York City.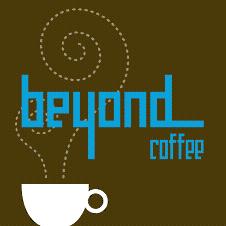 Beyond Coffee
1015 Burrard Street, Vancouver
Web: http://www.century-plaza.com/beyond-coffee/
Twitter @dine_at_beyond
Beyond coffee located in the Century Plaza Hotel & Spa, open for breakfast lunch and dinner featuring housemade gelato, Illy coffee, paninis and more.
Los Amigos Taqueria
1118 Davie Street, Vancouver
Web: https://www.facebook.com/losamigostaqueria
Twitter: @losamigostacos
Cuisine: Mexican
Serves authentic Mexican Tacos that are healthy, fresh and fast.Back in 1974, in the heart of Downtown Mexico city, our first Taqueria was open. The authentic recipes past on by generations bring you today a taste of Mexico in the West End, Vancouver. Our Menu includes fresh ingredients, gluten free, and vegan friendly. An option for everyone, with a variety that promises quality and unforgettable flavour.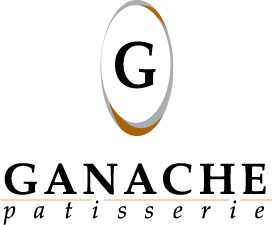 Ganache Patisserie 
1262 Homer St.
Web: http://ganacheyaletown.com/
Twitter: @ganacheyaletown
Cuisine: Desserts Café
Since opening in 2003, Ganache has established a reputation for its creative modern twists on classical recipes and desserts.
Truffles Fine Foods Café
785 Davie Street
Web: www.trufflesfinefoods.com/café
Twitter: @trufflesfoods
Cuisine: Café and catering
Truffles Kitchen features homemade sandwiches, entrees, and more along with baked goods, desserts and a full range of hot and cold drinks to enjoy side, plus a grab and go case to take-out.

Saj & Co.
813 Davie Street, Vancouver
Web: https://www.facebook.com/sajco
Twitter: @Sajnco
Cuisine: Lebanese, Mediterranean, Middle Eastern
Home style freshly baked lebanese saj breads with a fine selected natural ingredient mixes blended live on the saj top.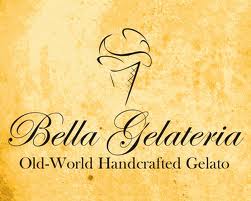 Bella Gelateria Yaletown 
1089 Marinaside Crescent
Web: http://www.bellagelateria.com
Twitter:@BellaYaletown
Cuisine: Pizzeria & Gelataria
Italian Napoletana pizzas, unique Italian desserts married with gelato from award winning Maestro James Coleridge.
Early-Bird Tickets: $29 per person before September 8, 2015
Advance Tickets: $40 per person after September 8, 2015
Regular Tickets $60 per person after September 14, 2015.
Note: Eventbrite fee and GST is extra on all tickets purchased online.
Ticket price includes tasting plates at each of the participating restaurants throughout the evening. (Beverages are included at some restaurants which will be noted, you are welcome to purchase wine, beer, cocktails or mocktails at each of the participating restaurants).
Note: ALL Tickets must be purchased in advance online. All ticket sales are final. No exchanges or refunds; however you are welcome to transfer the ticket to another person for the same event if you notify us at least 48 hours in advance with name (s) of who will be attending in your place. Participating restaurants subject to change. Event produced by CMI Chat Media Inc. This is an all ages event.